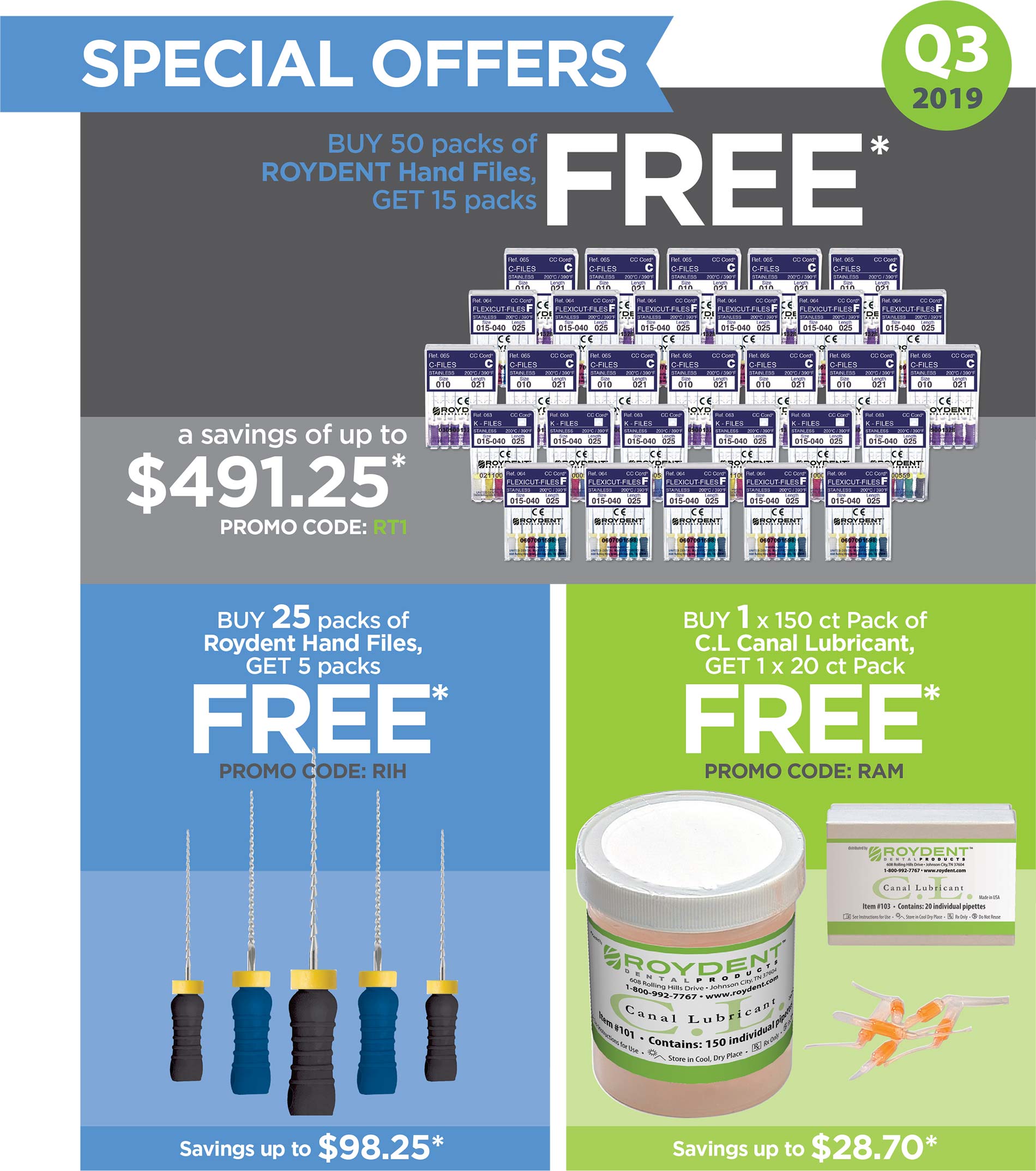 *Free Goods Savings calculated off of MSRP.
Valid Dates: Offers valid from July 1 through September 30, 2019 unless otherwise noted.
INVOICES must be received no later than October 31, 2019 to claim free goods.
TO REDEEM YOUR FREE GOODS: Please fax invoices for redemption no later than October 31, 2019. Redemption Fax: 888-769-3368 or email to promos@roydent.com, Attn: Coupon Coordinator. Please allow 4-6 weeks for delivery of free products. Package quantities must come from one invoice. Limit 5 redemptions per invoice. May not be combined with any other offer. Not available to contract or formulary customers. Available only in the USA. Please note size of free goods desired.
Download Promotion Details (PDF)
©Roydent. All rights reserved. Rx Only | Q319/Rev0